ABIS Infor - 2020-12
The Benefits of Virtual Classrooms
Summary
The pandemic drastically and quickly changed the way we organise training. Virtual classrooms are the norm now, and the format has some clear benefits, besides enjoying your favourite cup of home brewed coffee...
A drastic shift
As was the case for many other businesses, the COVID-19 pandemic required a quick and drastic change of our activities. Virtual classroom-training has been a part of our activities for quite a while (we published this article five years ago) but like many of our clients, we always had a strong preference for in-person training and coaching. When the first lockdowns were announced in March, the initial reflex of many clients was to postpone all training, but you cannot keep your training activities in 'lockdown' for long.
We immediately switched to live web-based training for our public sessions, and, with everyone becoming used to teleworking, it is now the obvious choice for in-company training as well. And the format has some clear benefits!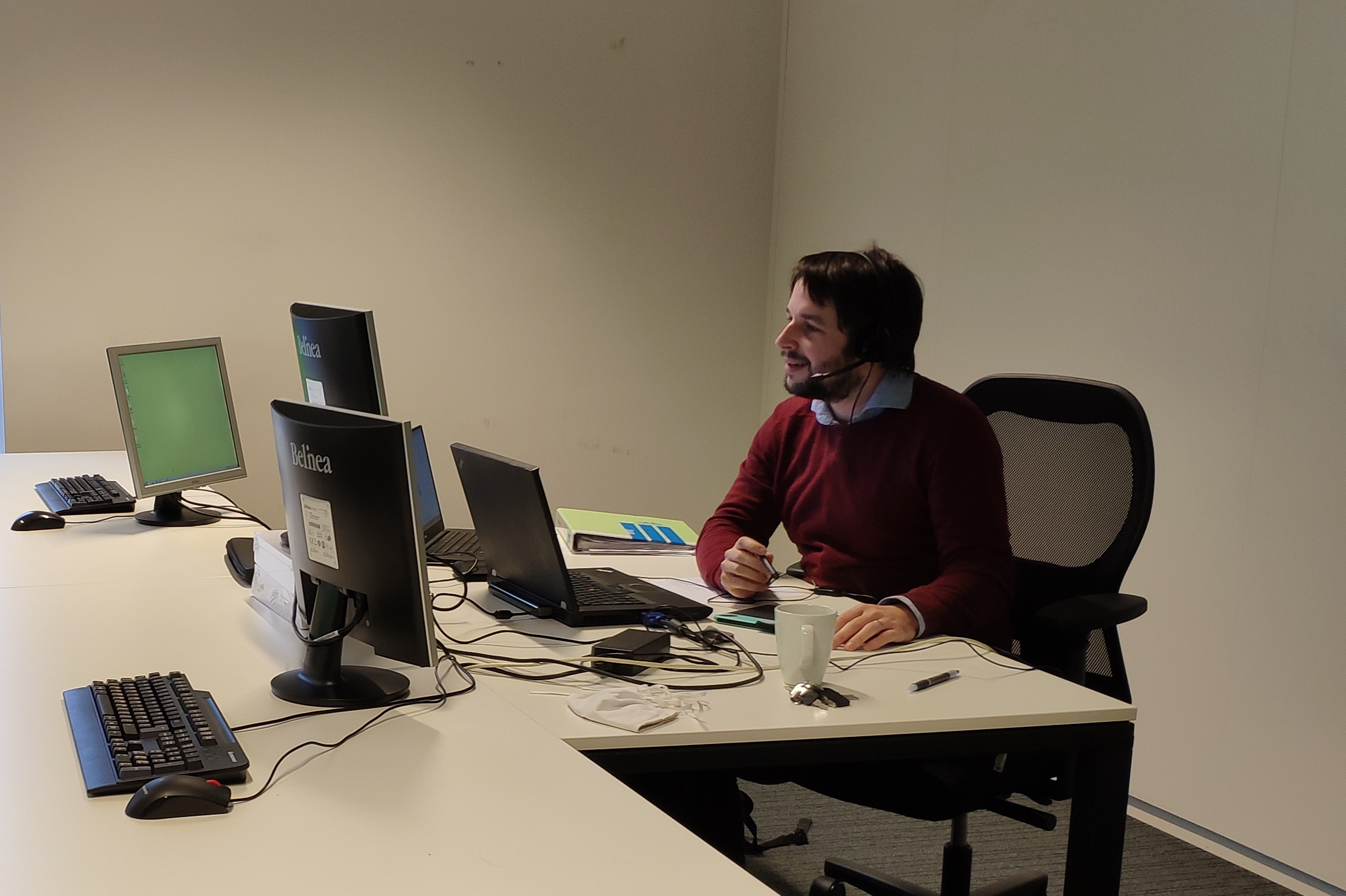 Clear benefits
Interactivity is always an important focus in our training, and even more so in our virtual classrooms. The training sessions are live, and we keep the groups small (typically around 5 people, maximum 8). That way, we can ensure an active discussion, rather than just listening to a one-sided presentation.
Reduced travel time and expenses can compensate for the loss of income due to smaller groups.
We provide online lab-environments to go with the training. This way, everyone can get plenty of practice, during the training, but also between the instructor-led sessions, and even afterwards. Just like in a normal classroom, our instructors and coaches can take a look at your solution, and help you if you get stuck.
Geographic distances are reduced to zero, so students from all over the world can join our training, adding some international flair to our classrooms. Without being bound to a specific location, it becomes a lot easier to find enough interested participants, even for specialised topics.
The virtual format is well-suited for guided self-study, and blended learning forms, with a combination of instructor-led training and self-study. Again, with travel time reduced to zero, the timetable can be a lot more flexible. Such a blended approach also allows us to provide one-on-one training solutions quickly and in a cost-effective way.
The virtual classroom is here to stay
Since March, almost 80% of our training activities have been web-based, and we expect this percentage to stay high, even after the health crisis is over. The traditional in-person format will often remain the first choice for in-company training, but we are convinced that many of our public sessions will remain web-based in the future.
While the initial drastic switch was certainly a challenge for our trainers and our technical department, we are very happy with the quality we can offer in our Virtual Classrooms, and it shows in the enthusiastic feedback of our students!