ABIS Training & Consulting, your partner for IT knowledge since 1984.
In the spotlight: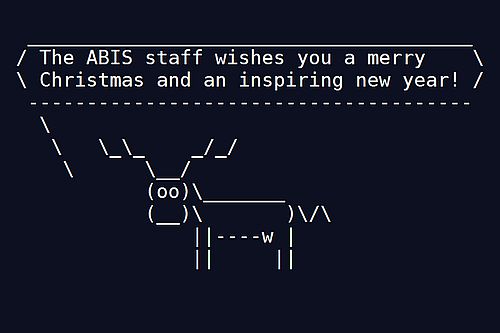 23/12/2019: We are closed from 24/12/2019 until 01/01/2020. E-mails sent to training@abis.be will be regularly checked.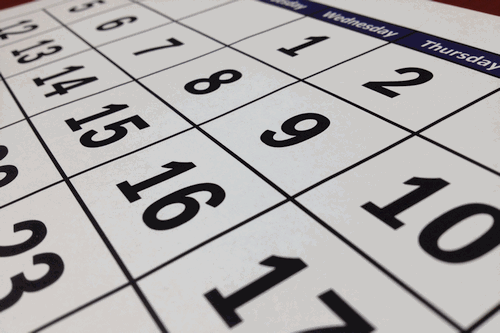 18/11/2019: The course programme for the first half of 2020 is available on the courses page.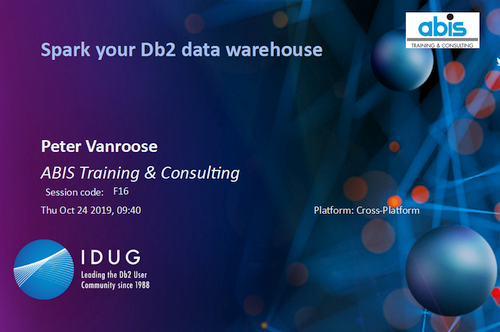 24/10/2019: Peter Vanroose gave a presentation for IDUG on "Spark your Db2 data warehouse".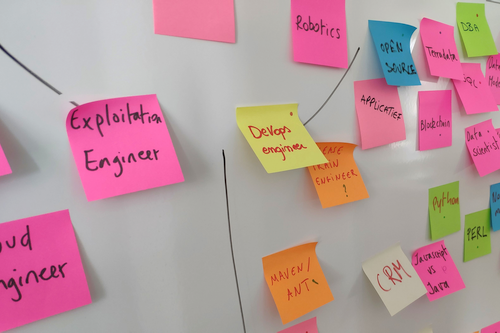 27/06/2019: The 20th edition of our newsletter (2019-06) ABIS Infor is available on the ABIS Infor page.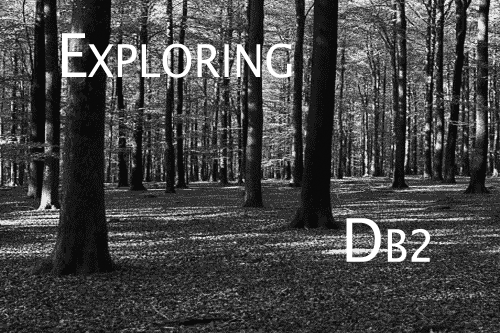 05/06/2019: Number 2 of the 11th season of Exploring DB2 (pdf-file 292 KB) is available (in Dutch).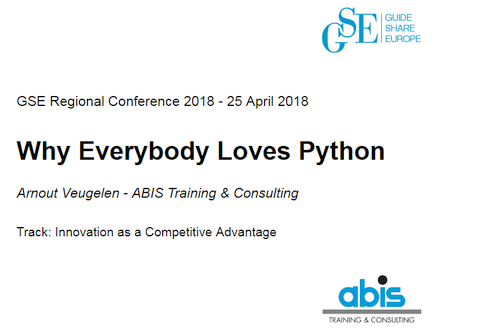 25/04/2018: Arnout Veugelen gave a much appreciated presentation for GSE Belgium-Luxembourg titled "Why Everybody Loves Python".