Partners
For some courses, ABIS has an alliance with various partners. All our partners have equally excellent training facilities and you can expect the same level of service from them.
Altova

Altova provides application development and data management software and solutions that enhance productivity and maximize results. Altova is the creator of XMLSpy and other leading XML, data management, UML, and Web services tools. ABIS is Premier Education Partner of Altova, using XMLSpy as a tool for learning about XML technologies and broader software engineering and Web development topics.
anova r&d

anova r&d is a software developer. The company offers an integrated program of development, coaching, training and support services to allow System i development teams to leverage Java, XML and Open Source technologies for their own applications. anova teaches a number of Java courses on behalf of ABIS.
Intracto

Intracto is a digital agency designing and building digital solutions for its customers. They are highly specialized in performance marketing, analytics and insight, content marketing and branding. They regularly organise courses on universal analytics, social advertising, SEO, ... Intracto teaches among others, a MongoDB course for ABIS.
Linux Belgium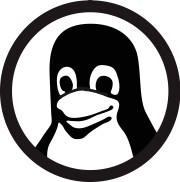 Linux Belgium has specialised on Linux and Open Source software. They have a unique Linux skills database to help their clients with all kinds of Linux projects. They also have experienced Linux teachers who have been providing Linux courses from 1998. ABIS makes use of these teachers for a number of specialised Linux courses.
Mithun Training & Consulting
Mithun Training & Consulting is a small organization dedicated to the betterment of engineering practices worldwide. They specialize in accomplishing successful projects, by combining the Scrum Agile framework with requirements engineering practices and UML analysis & design modelling. This mix of these three components ensures that the end-result will be cost effective, usable and maintainable. Mithun teaches the Requirements Engineering course on behalf of ABIS.
ML6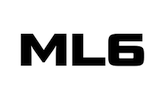 ML6 is empowering businesses with Machine Learning and Artificial Intelligence. Their team of data science experts and machine learning engineers prepares companies for the challenges of tomorrow and helps them foster the digital AI first revolution with its broad expertise. They are trusted by global players in a.o. retail, finance and manufacturing. ML6 is elected by Google as one of 5 Specialized Launch Partners for Machine Learning with Google Cloud – worldwide. They partner with ABIS for providing machine learning training.
RITAM

RITAM is a provider of trainings, consultancy and coaching in the area of the "soft-skills"-competencies: communication, negociation, leadership, team building, time- and stress management, change management, ... The collaboration with ABIS consists in offering such business trainings in the open catalogue or, on demand, for your teams of employees.
RSM Technology
The merging of the UK operations of Amdahl Education and Laird Ståhl with RSM has created the actual IT training company. RSM Technology provide a number of specialised MVS - z/OS courses for ABIS.
Security Academy

The Security Academy is a training institute in the Netherlands and Belgium, specialising in information security. Their aim is to train talented and motivated students to become information security professionals, who can act as a bridge between management and operations. ABIS is pleased to make their offerings available to you.
SMME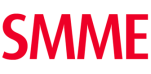 SMME is an accredited training provider of IT management and control frameworks in the US, Europe and the Middle East. We focus on IT process frameworks which organisations use to develop world-class IT services. Their main expertise is in the areas of CobiT, ITIL, Togaf, Prince2® and SFIA.
Sogeti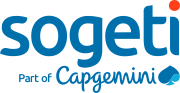 Sogeti provides information technology services to businesses and public sector organizations. With its Testing and Business Intelligence department, Sogeti has developed expertise in structured testing of information systems using TMap (R), the Test Management approach. Sogeti teaches a number of structured testing courses on behalf of ABIS.
Stevense Professional Trainers
Stevense Professional Trainers is a training company with a network of more than 50 trainers. These trainers are specialists in their area, and are highly motivated to develop organizations as well as people. The trainers are not employed by Stevense Professional Trainers, each trainer focuses on the professional qualities of himself or herself, in combination with the customer's question.
The trainers that deliver training at ABIS are specialists in the field of project management or high level functional design. They all have years experience in their specialism, and deliver training for several years.
TTL.be

TTL.be (formerly The Test Leaders) is a Belgian company providing services in the ICT domain. The aim of its services is to provide certainty about the quality and business usefulness of software systems. TTL.be offers highly skilled and very experienced test professionals, applying best practices in a pragmatic and "no-nonsense" way. They teach courses on behalf of ABIS on structured software testing.
Memberships
ABIS is among others a member of the following organisations: